We were at JC Penney half an hour before they gave out the snowglobe. We weren't taking any chances. Unfortunately, from what we have gathered, a few stores got a pathetic amount of snowglobes, while others got their large allotment. We were at one of those that got very few, and the employee who were about to hand them out apologized to us for them not having that many.
JC Penney: what the hell were you thinking? You advertised that this was going to be the last snow globe given away. Don't you think that there will be a frenzy of people who would want this? What's the big idea of sending that few to some of the stores?! Is this a result of how disconnected you are with your customer base the same way you've been doing with the rest of your business? Really now!
In any case, this is the last JC Penney snowglobe: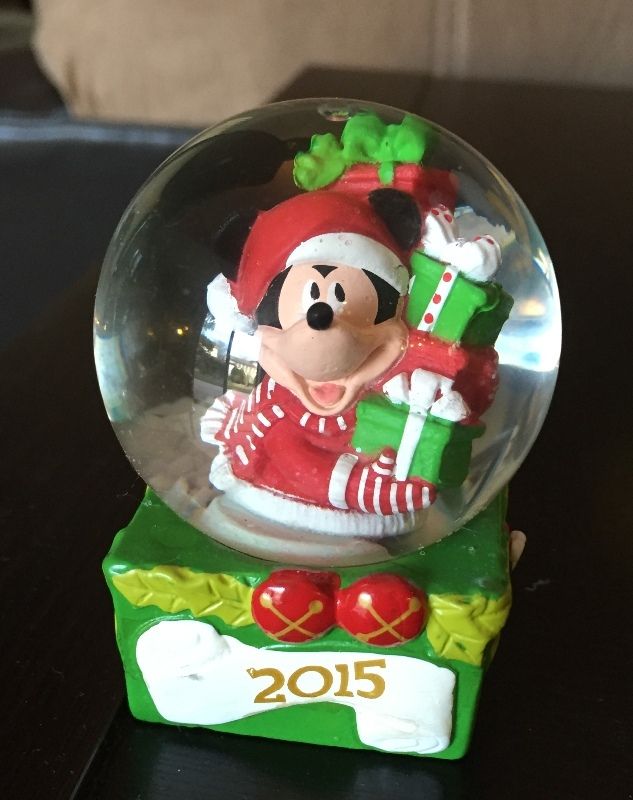 Initially, I wasn't planning on displaying the snowglobes this year as part of the holiday decorations. But since this is the last one, I decided to bring all of them out. So here they are, in full display, starting with the first one from 2002.
All I can say is that whatever JC Penney is planning on doing next year, if it is not a Disney-related giveaway, then there is no more reason to go there during Black Friday.
Zz.