Tastes of Chicago is a yearly event here in the city, and the largest street festival in the Midwest. Over the years, it has grown into a huge 10-day (or so) event, with 1 to 2 million attendees gouging their way through various food being offered.
But besides the food vendors, there are also many other vendors and displays there. This year, lo and behold, we found a huge presence of the promotion for Ratatouille. There's a tent that shows the 7-minute version of the movie, a large Eiffel Tower, a small stage, and a "cheese wedge slide". They were also giving away paper hats that look like a chef's hat from the front, and Remy at the back. They are certainly pulling out all the stops in promoting this movie.
Here are a few pictures that I took today at of the Ratatouille promotion at Tastes of Chicago.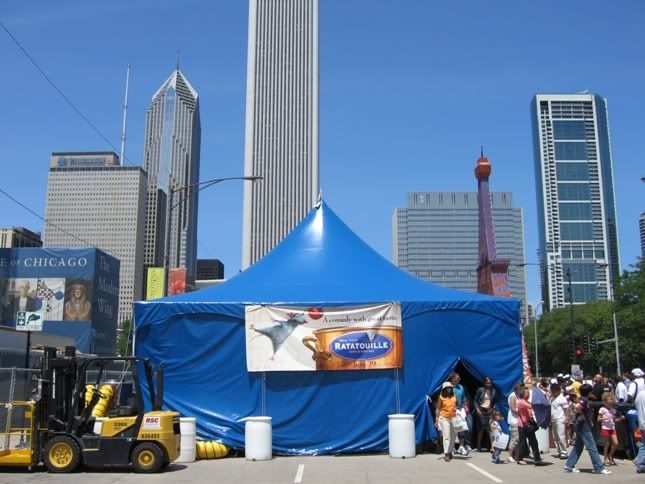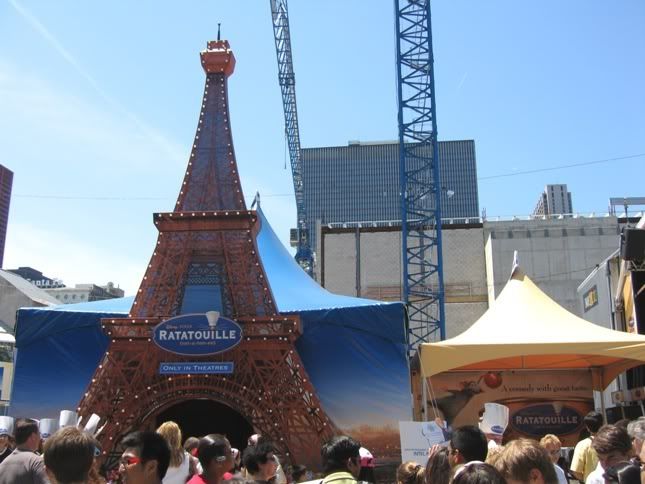 Zz.