During our last trip to WDW this December, we stumbled into something we've never seen before during a Mickey's Very Merry Christmas Party. People familiar with the Magic Kingdom would know the walkway connecting Frontierland to Adventureland, primarily because this walkway also has the washrooms. Well, we were walking through that area and stopping at the washrooms when we encountered this cast member doing something quite extraordinary with nothing more than a brush/broom and water! Yup, using just those, he was drawing Disney characters on the walkway pavement itself!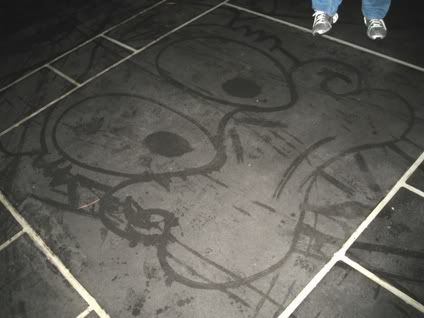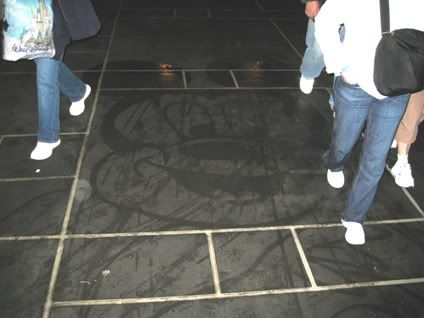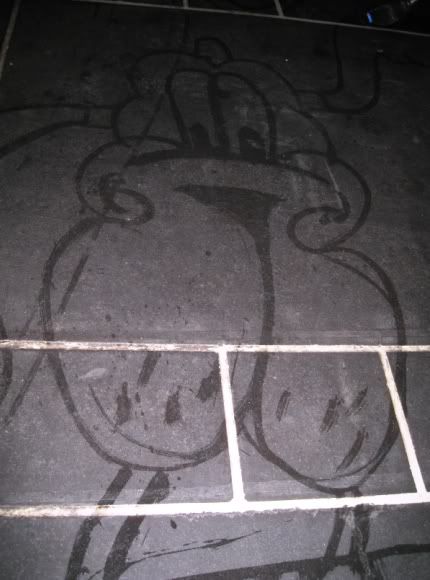 Yup. It was done with only water. It was amazing to see, and we stood around several minutes admiring his work.
I don't know if he is a Disney artist, or if he really was one of the custodial crew who happened to have this talent and doing this on his own. Whatever it was, it was one of those small things that added a bit of "magic" to the visit. If he really was the custodial crew, I hope my taking this picture of him doing this doesn't get him into trouble, especially if he was supposed to be doing something else. But I thought this was just one of those amazing "street-mosphere" stuff that makes a Disney theme park unique.
Zz.