We attended a DVC event at the Woodfield Mall here this past weekend, organized by the DVC and their preview center, the Disney Doorway to Dream store. It was a fun event, lots of food and refreshment, characters, and presentations to get us to buy more points with a number of enticements. Of course, Deevy Cee was there in all her squealness.
Here are some pictures from the event. It was held at the Improve theater at the mall.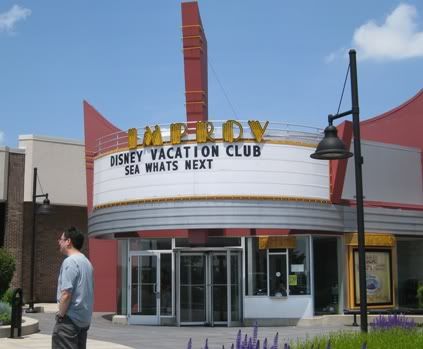 A few friendly/funny banter between the host and Deevy Cee. We also got to see some preview videos of the upcoming DCA rehab, the Disney Dream cruise ship, etc..
The enticements to add points were heavy on getting cruises on the Disney Dream. Add certain amount of points, and you get various length of cruises on that ship when it is in service.
Soon, it was time for characters, dancing, and a lot of good times. I must say that they brought all of the Fab 5 to come to the event, so that was very nice. All of them are dressed in sailor outfit, even Pluto!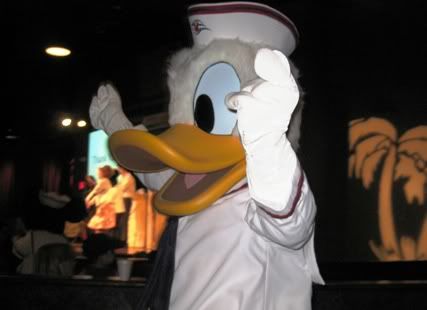 Of course, there was lots and lots of fruits and tropical drinks with little umbrellas, to go with the sailing/island theme of the event.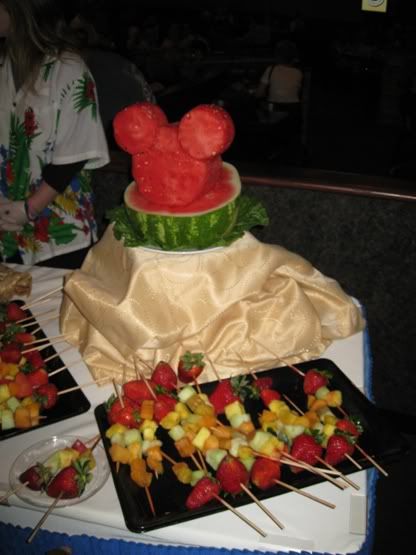 There were a few freebies. We all got the reusable DVC bags, and SOME of us got the DVC portfolio.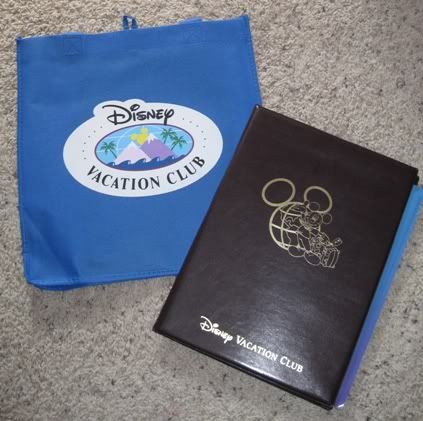 They also give out a portrait of sailor Mickey.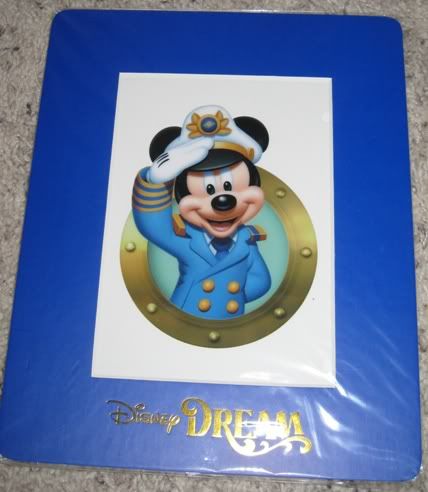 On the whole, it was a fun event, but I must say that the enticements this time is a bit weak, weaker than I remember from past events. Still, the one good thing that we found out was that the number of DVC points needed to go on one of the cruises on Disney Dream is LESS than what it is now for the current 2 ships. This is because, of course, the Disney Dream is significantly larger, and there's more state room on it.
So it looks like December 2011 will be our first Disney Cruise! :)
Zz.