I'm home, tired, exhausted, with a slight cold, but had a great time on our DVC Member Cruise/WDW trip.
My friends over at WDWForGrownUps.com forum viewed the live feed from
http://www.portcanaveralwebcam.com/
the moment that our DVC Member Cruise on the Disney Dream departed last week, and a few of the screen captures actually had us in them! Here they are: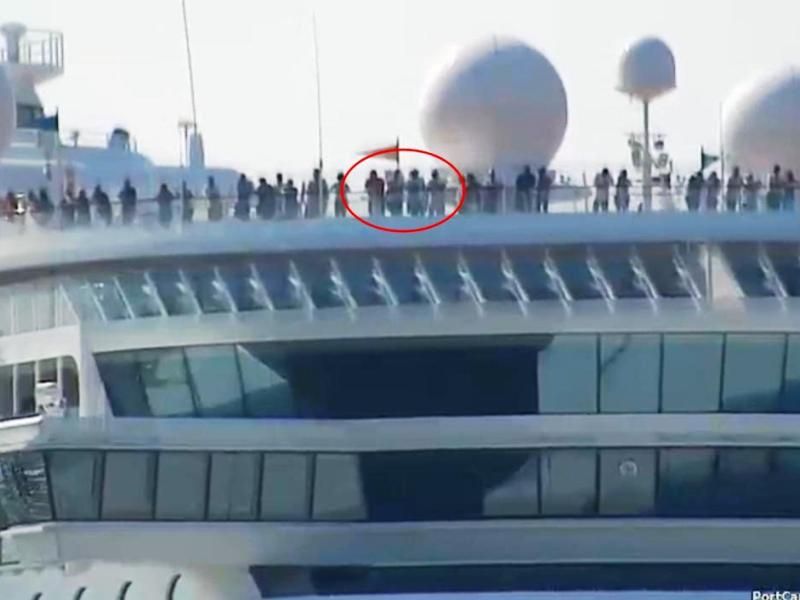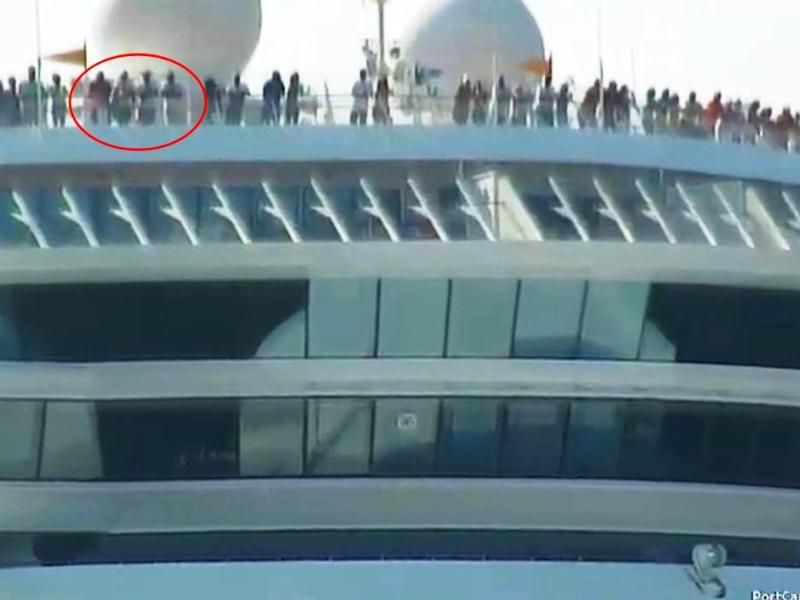 We were obviously on the top deck (Deck 13) at the front of the ship. I tell ya, I've been on a cruise 3 times, all with the Disney Dream, and the departure is one of the most exhilarating thing. You're pulling out of the port, and out in front of you is nothing but open water.
Zz.