Hello there my legion of fans! This is your idol Donald Duck once again getting ready to fly off to Walt Disney World! We will be leaving tomorrow morning, and this time, I will be accompanying ZapperZ as he attends this year's Pin Celebration event at Epcot. I'm looking forward to this one because the theme this year is "The Florida Project", because it is the 40th Anniversary of Walt Disney World! Of course, I was there on Opening Day, and yes, I looked very young back then. But then again, I haven't aged much, can't you tell?
With the huge number of Disney fans around, I am expecting to be mobbed by many of my loyal followers, not to mention, so many things I want to do. So keep an eye out on here for all my adventures.
But first, I have to make sure ZapperZ has brought everything he needs. Let's see, pin trading books? Check. Lanyard? Check. Pin trading pouches? Check. Tripod? Check. Noise-cancelling headphones? Check. Well, I guess other than finishing packing the luggage, we have everything we need here.
Now, I wonder where ZapperZ is going to put me in for the airplane ride?
Oh no! How humiliating!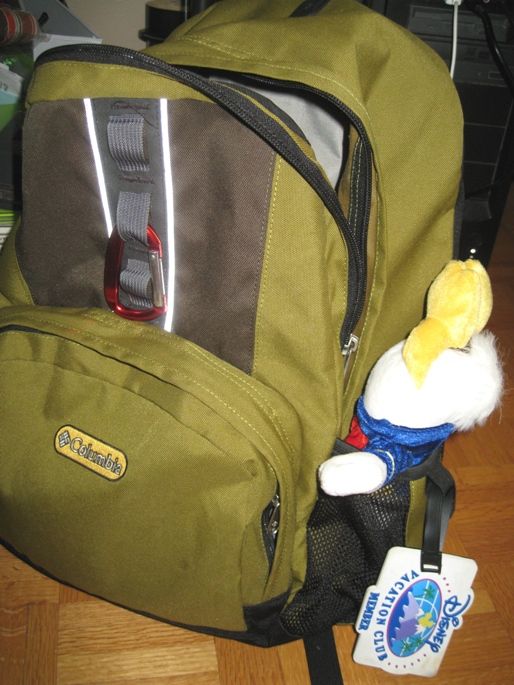 DD.