I had a very busy Saturday yesterday. As a celebrity like me, I get invited to many events and have to fulfill my public obligations. My fans want to see me and I am only too happy to oblige.

Started the day at the Windy City Pin Traders monthly pin meet. This time, they had another special guest (besides me, of course). It's the one and only Tom Tombush, the person responsible for the excellent Disneyana magazine, and the definitive pin traders book "Tomart's Guide to Disney Pin Trading". We spent a long time chatting with each other about everything Disney. I'm glad to see that he had a lot of Donald Duck pins with him.



The other part of the day is the holiday parade and the lighting of all the lights along Michigan Avenue in Chicago. All of my buddies here here to participate in this yearly event to kick off the holiday season along the Magnificent Mile. Here's me getting there early.



I had to run and get ready for the parade, so I'll let show you a few pictures of the festivities.

There were a lot of people who turned out for the parade. It started off with these large balloons that looked like presents going down the streets. Hey, where's my present?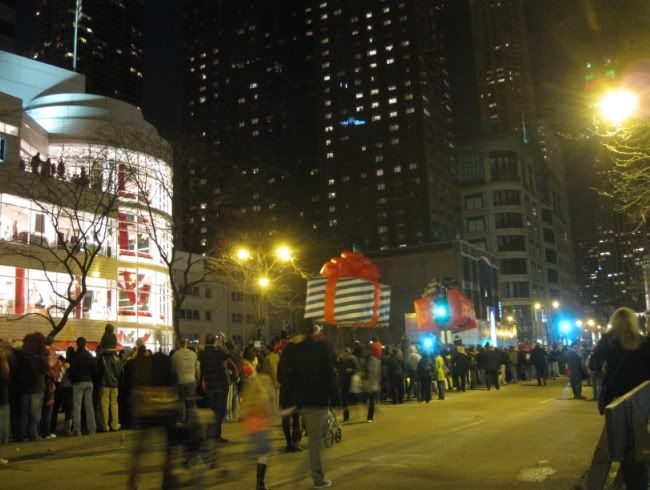 My buddy Mickey was the Grand Marshall of the parade. He magically lighted up all the lights as he moved through the street.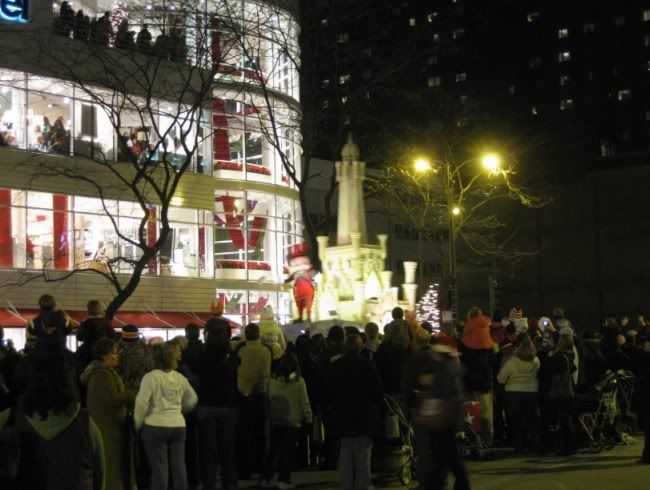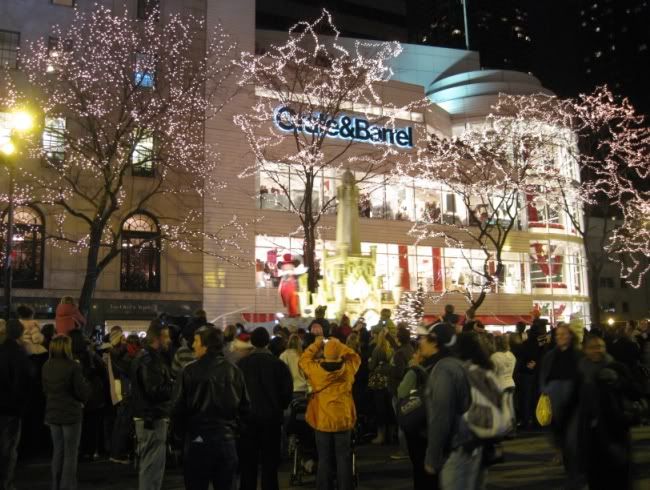 All my friends were there - Goofy, Pluto, Minnie, Chip, and Dale. Of course, my darling Daisy was also there, and we were definitely the highlight of the parade. The crowd roared as we passed by them. My fans just can't get enough of seeing me.



Ah, another public obligation fulfilled.

DD.