Thanks to a friend who provided these pictures taken from inside the sought-after suite in Cinderella's Castle. It certainly is an accommodation fit for a queen, king, prince, and princesses.
This is the living area: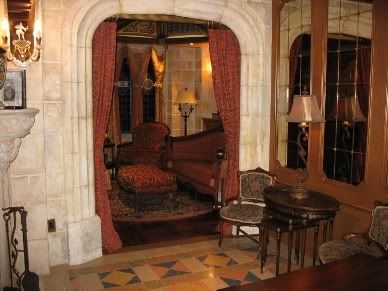 The fireplace. I love that mirror!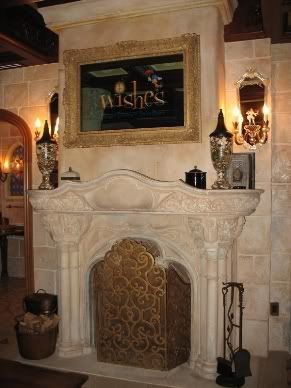 This is the bedroom. The canopy is tastefully done, but I want the bedding!
The bathroom vanity counter.
And finally, the bathtub.
Oh yeah, I'll stay there anytime! :)
[Thanks for the pictures, Paul!]
Zz.