An interesting quote from The Daily Show on Jan 28, 2009 made by astrophysicist Neil deGrasse Tyson:
People are crazy, and I think it's the dog. I blame it on the dog because people in Europe don't behave this way.
He was, of course, commenting on why so many Americans were so upset at the demotion of Pluto from planet status.
I wonder what dog he is blaming......... :) :)
Here's the video:
Of course, it doesn't help that we get heart-tugging posters like this when Pluto was demoted.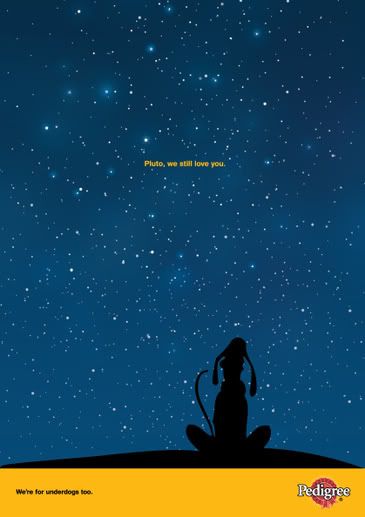 Zz.