Hi there my fans!

This is Donald Duck all packed and ready to go back to the Most Magical Place on Earth. I travel light, don't need much other than a change of vest and some duck feed. ZapperZ, on the other hand, always pack waaaaay too much. Let's see, we have clothes, pins, reusable bags (he's so environmentally-correct), pins (of course!), netbook (to be able to go online and do his trip reports), more pins, etc.. etc.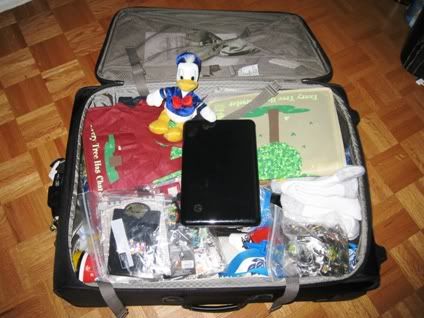 I hope he doesn't plan on stuffing me into this luggage, because there's just no room! I wonder where he will put me?




Oh, this is freaking humiliating!

Just for that, I'll poop in your bag!

DD.