I mentioned earlier that I volunteered for the "Give A Day, Get A Disney Day" program and
received a voucher
to redeem next time I get to WDW. Well, this is the next time. Since I'm an annual passholder, I opted to get the ear hat pin set (of course!).
I've already seen pictures of it, and see it in person from people who have redeemed it, but yesterday, we got ours. So here are pictures of it.
First of all, they give you a pin designating you as an "honorary VolunteEars".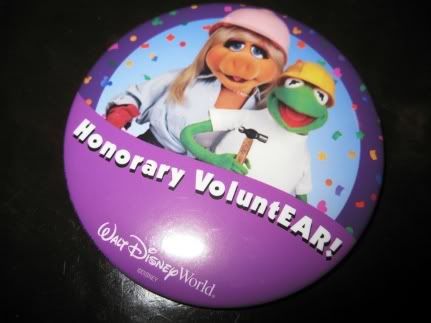 This is the box the ear hat pins came in.
Inside the box, you get a thank you letter for volunteering.
And finally, the ear hat pins themselves.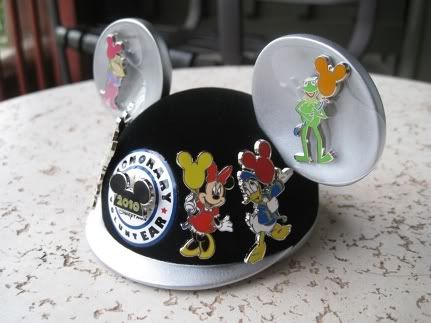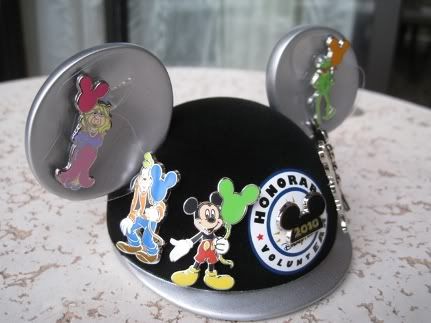 It appears that there are two different ear hat pin set. For non-passholders, you get 4 pins. But for passholders, you get SEVEN pins. So hooray for passholders! :)
Zz.